With Harringtons Pet Club, you can earn Pet Points every time you place an order or complete certain activities.
Once you have accumulated enough to meet the thresholds, you can convert points into a voucher code by visiting the Pet Club rewards page area. To make the discount apply to your next order, the voucher code must be either; 1. applied to your subscription or 2. applied at the checkout for a one-time order.
You may choose between vouchers that can be redeemed against one-off purchases or vouchers to use on your upcoming subscription order:

Step 1 - Redeem points into a subscription voucher code
If you would like to apply a discount to a subscription order, please make sure to select a reward that says "off subscription order".
Once you have clicked "get reward" you will be shown a confirmation: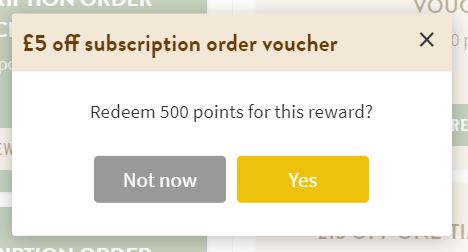 Upon confirming, you will then be shown your discount voucher code. The next step is to apply the voucher code to your chosen subscription order.
Make a note of the code, or click the clipboard button next to it to copy it.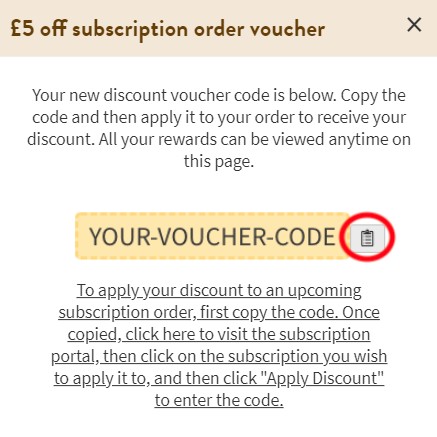 If you lose your code at any point, don't worry, you can also find all your previous rewards listed at the bottom of the rewards page, under Step 3 - Use Rewards:

Once you have copied your discount code, click the link underneath that says "To apply your discount...", or alternatively click here to visit the Harringtons Subscription Portal.
Step 2 - Applying your voucher code to your subscription
In the subscription portal, click "edit" next to the subscription you would like to apply the discount to on the subscriptions page: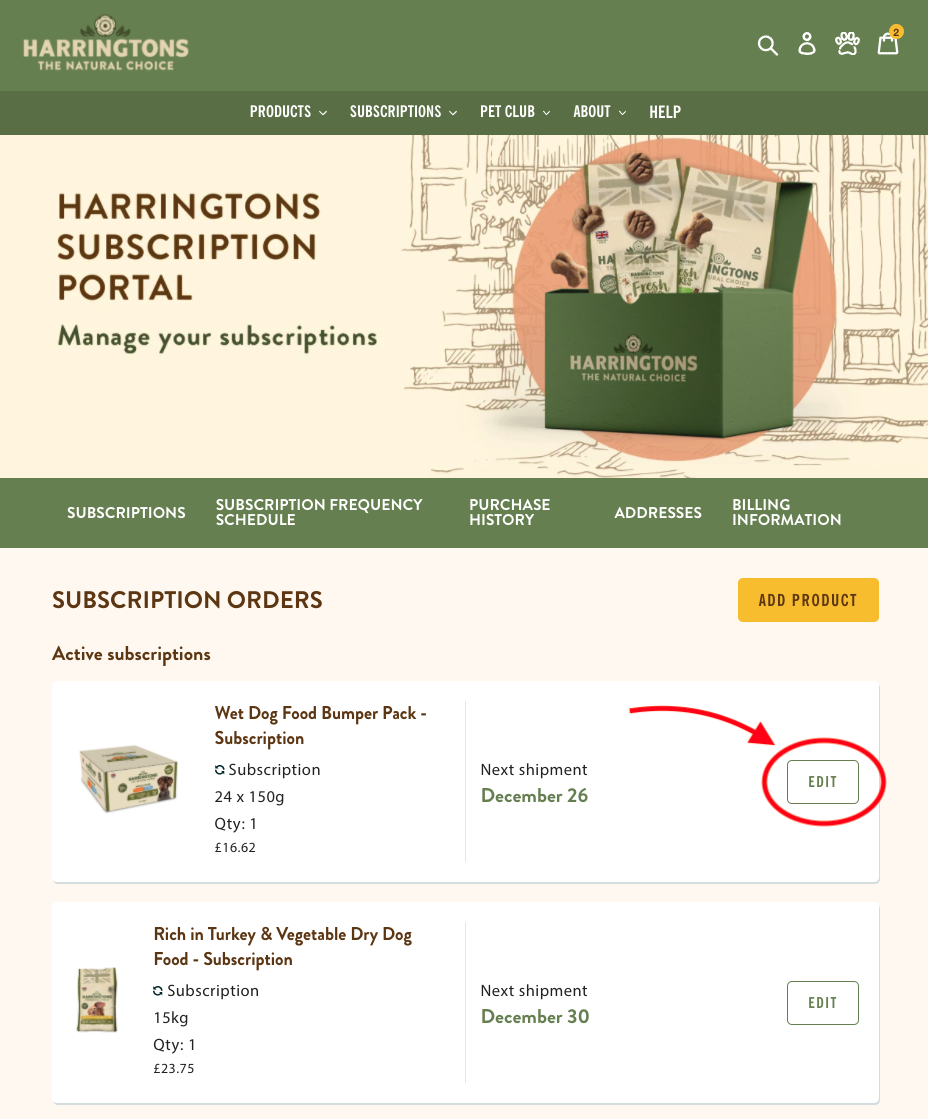 Once you have selected a subscription order, you will see the details of the subscription: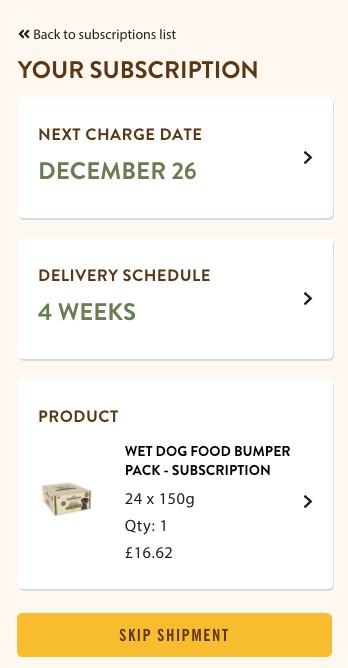 Scroll further down beneath these details and click the "apply discount" button: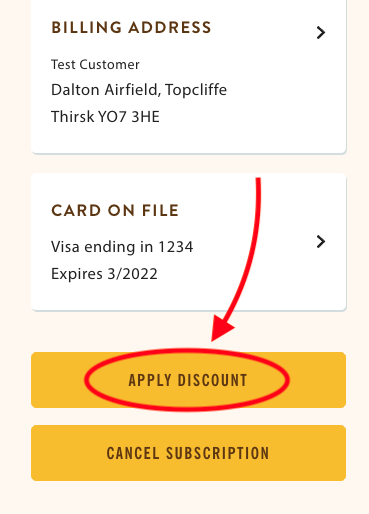 You will then be asked for your voucher code. Paste the code into this box, or type it in manually, then click "add discount" to apply it: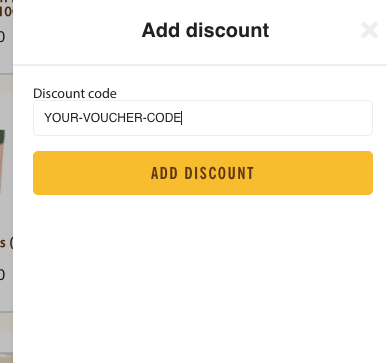 Once you have clicked "add discount", providing the discount code is correct, the page will refresh and you will now see "discount applied" beneath the subscription details: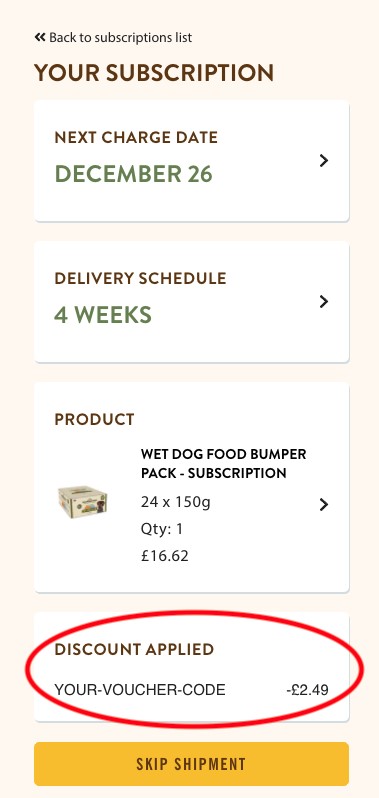 Please Note:
Only subscription vouchers can be applied to a subscription order. If you have redeemed your points for a one-off voucher by mistake and intended to use it on your next subscription, please contact us and we will refund your points so you can redeem again choosing the subscription voucher.


Discount codes can usually only be used one time and are unique to your account, unless stated otherwise.


A subscription cannot have more than one active discount voucher applied at any one time. If you are unable to see the "apply discount" button this is likely because your subscription already has an active discount code applied. As soon as a discount code has expired, it will be removed automatically and you can then add a new discount code.


This process must be repeated for any future discount vouchers you receive.